STEAM Summer Adventure Ahead!! Our students enjoy a fun-filled summer with many hands-on activities in our STEAM Summer Camp. @Laredo ISD Information and Instructional Technology Program 💻📱📚🔉❤ #STEAMAdventure #Summerfun

Happy Child Nutrition Employee Week! Thank you for all you do for our students and for teaching us that nutrition isn't just about eating; it's about learning to live!

Pajama Day is tomorrow, May 24, 2023. El día del pijama es mañana, 24 de mayo de 2023.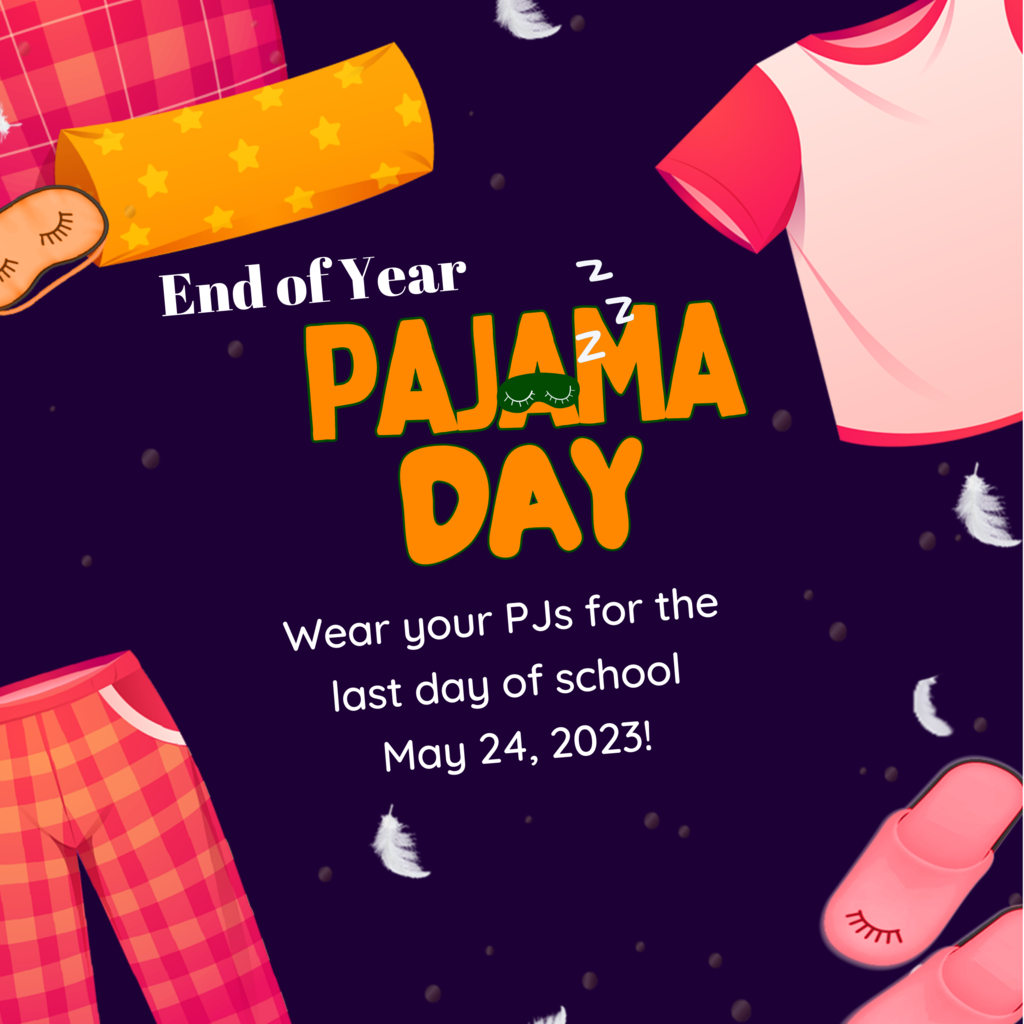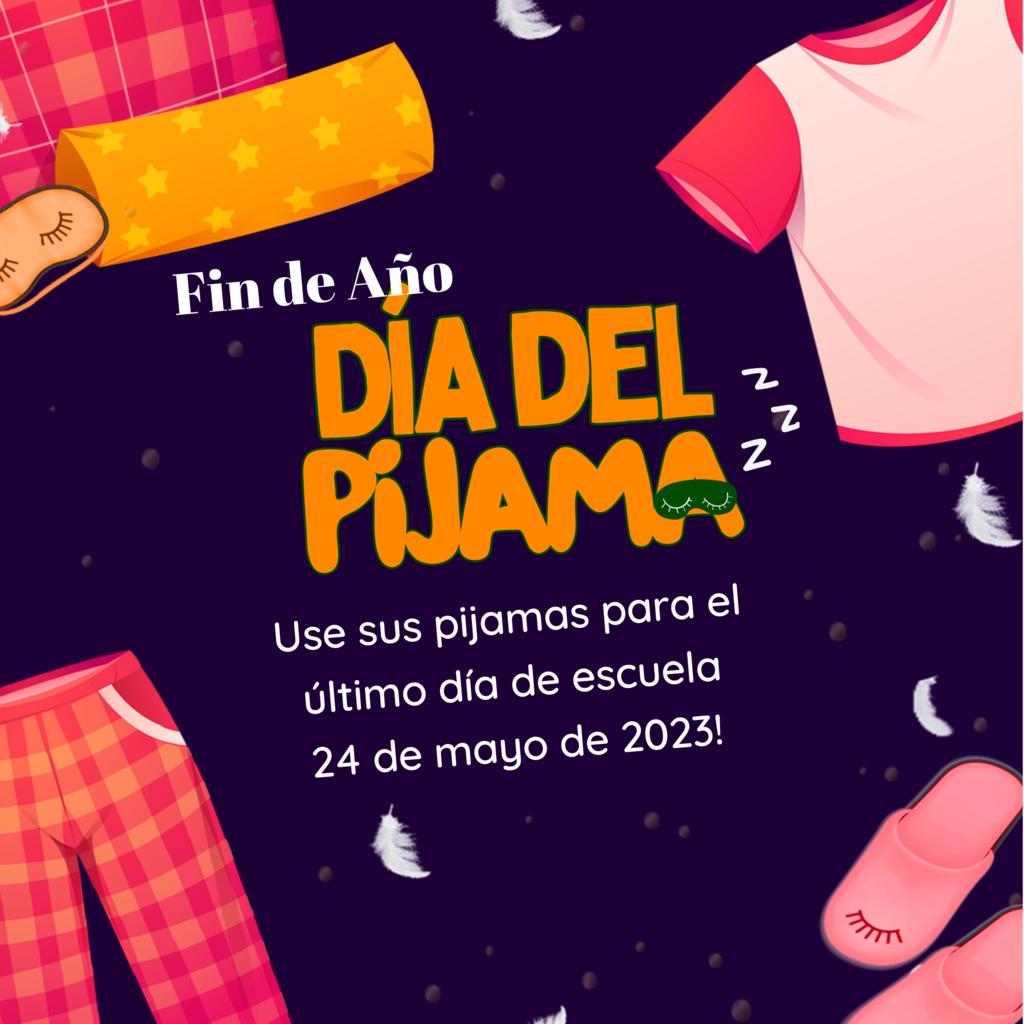 Tiger Fine Arts Extravaganza!! See flyer for more information... Un gran espectáculo de bellas artes!! Para más información ve el volante ...

Dive into reading this summer at the following LISD Libraries...see our flyer for more information. Sumérjase en la lectura este verano en las siguientes bibliotecas de LISD... vea nuestro folleto para obtener más información.

3rd-grade Award Ceremony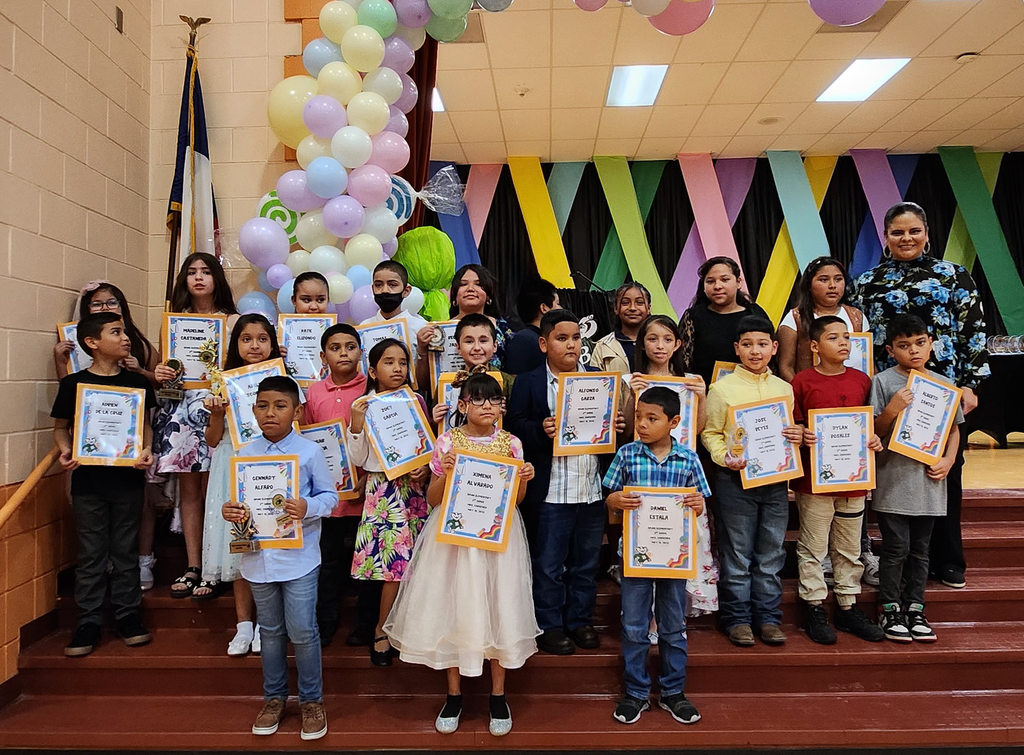 2nd-grade Award Ceremony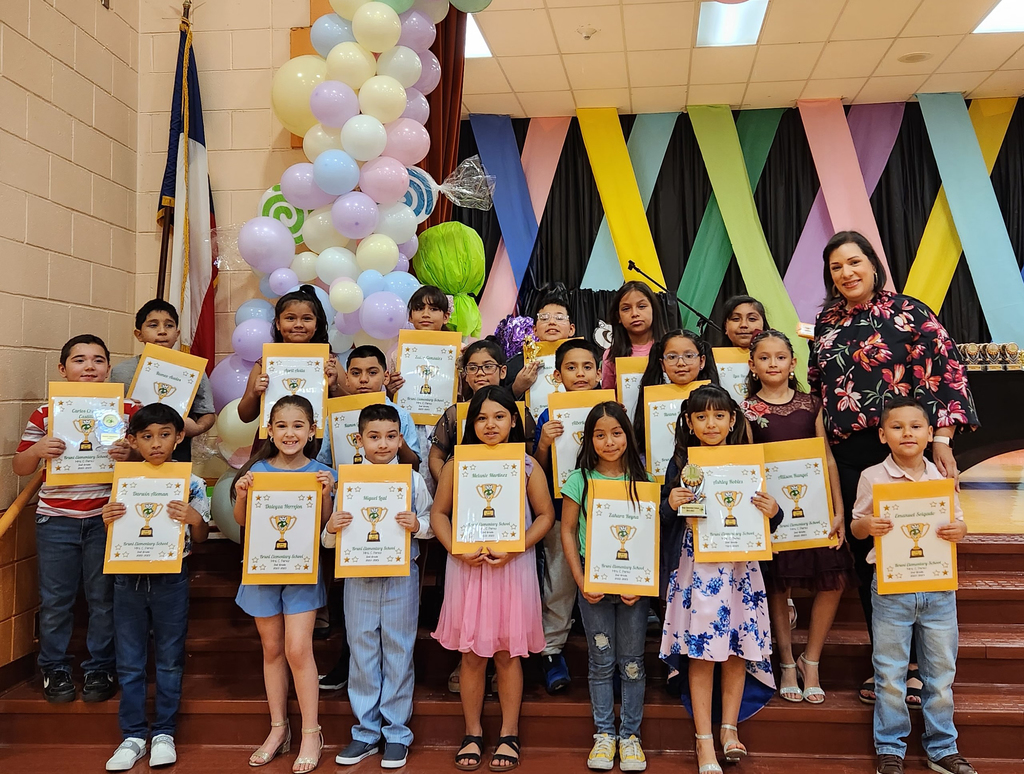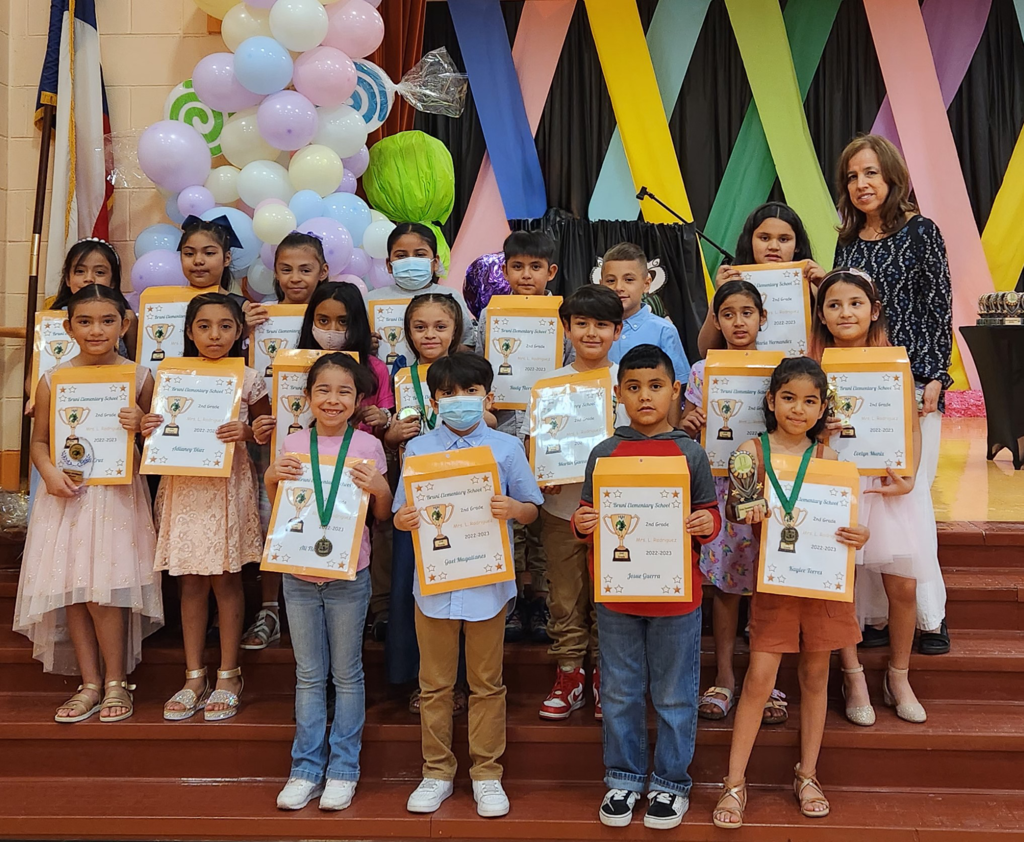 What a beautiful event this morning of our kinder graduation. These are the group pictures and more to follow.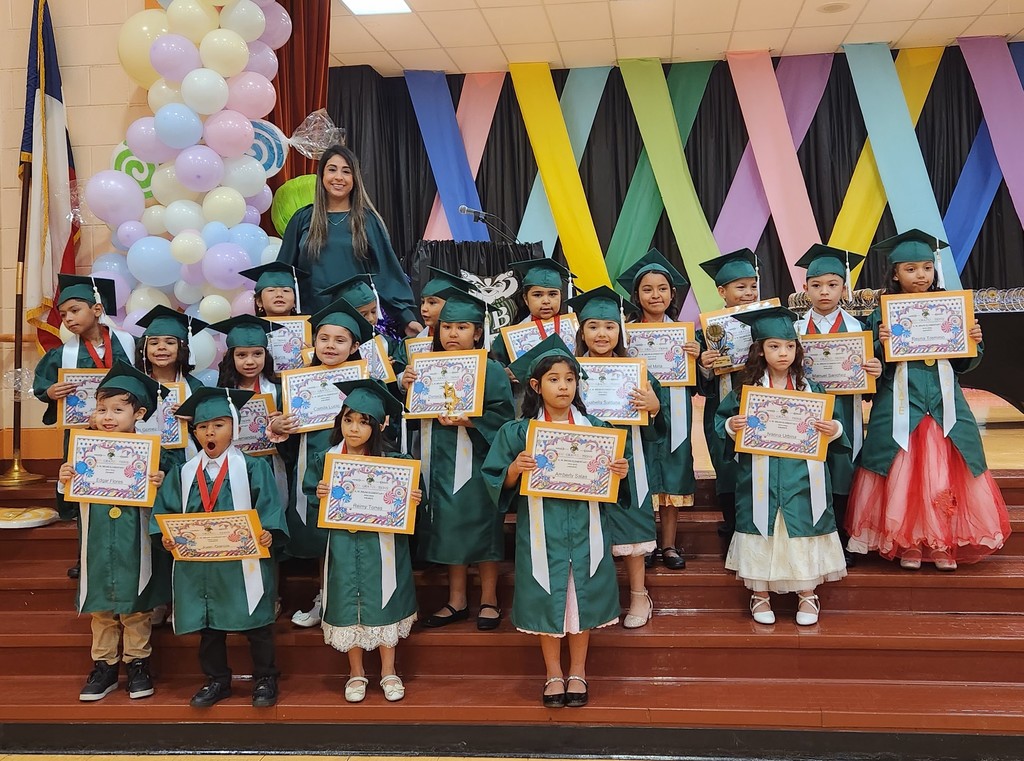 Un recordatorio para todas ceremonias. Solo puede haber 2 invitados para la ceremonias de premios y 3 para las ceremonias de graduación. No se permitirán bolsas de mano o cualquier tipo de bolsas. Cualquier pregunta, por favor póngase en contacto con la oficina.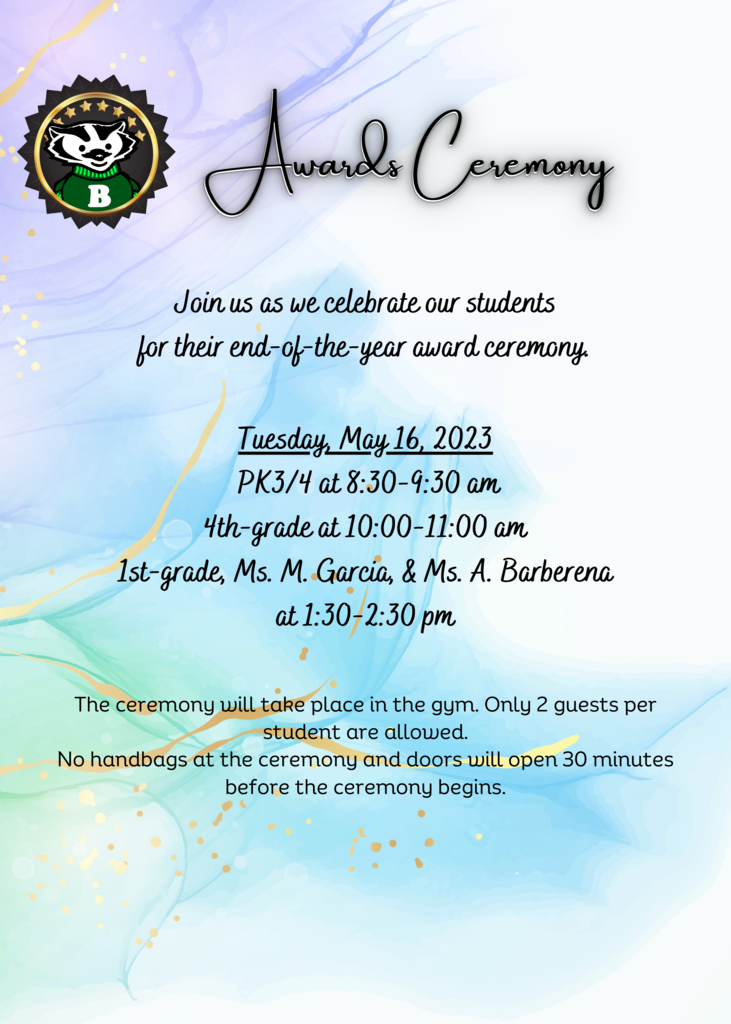 This is a friendly reminder that there could only be two guests for awards and 3 for graduation ceremonies. Also, no bags/purses will be allowed when entering the facilities. If you have any questions, please contact the school.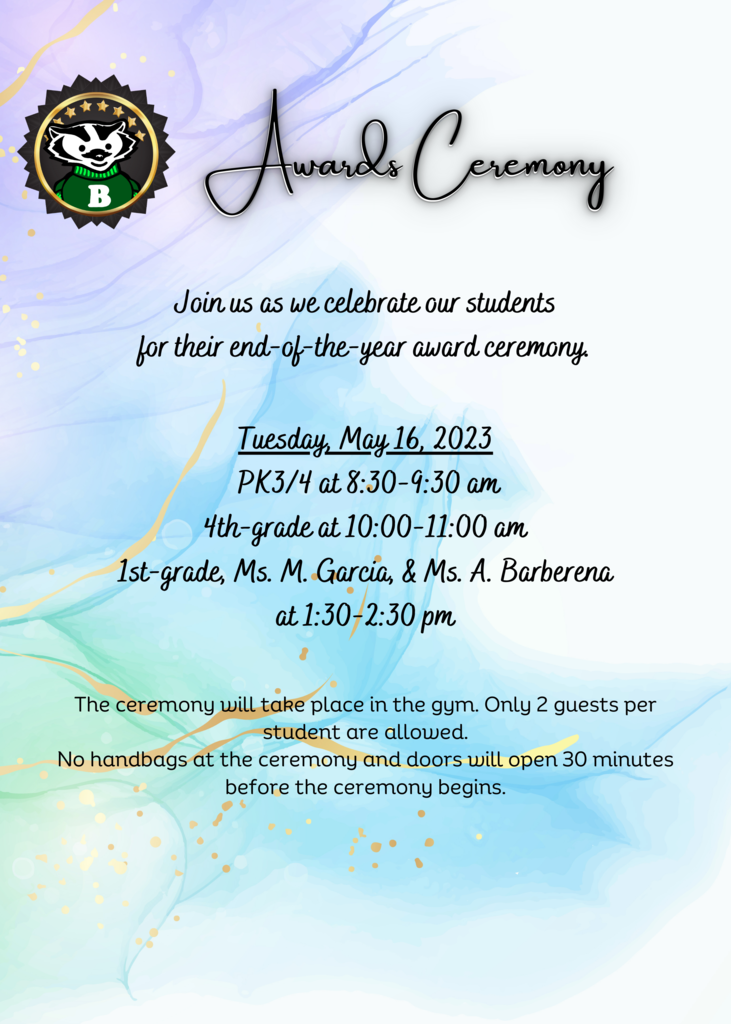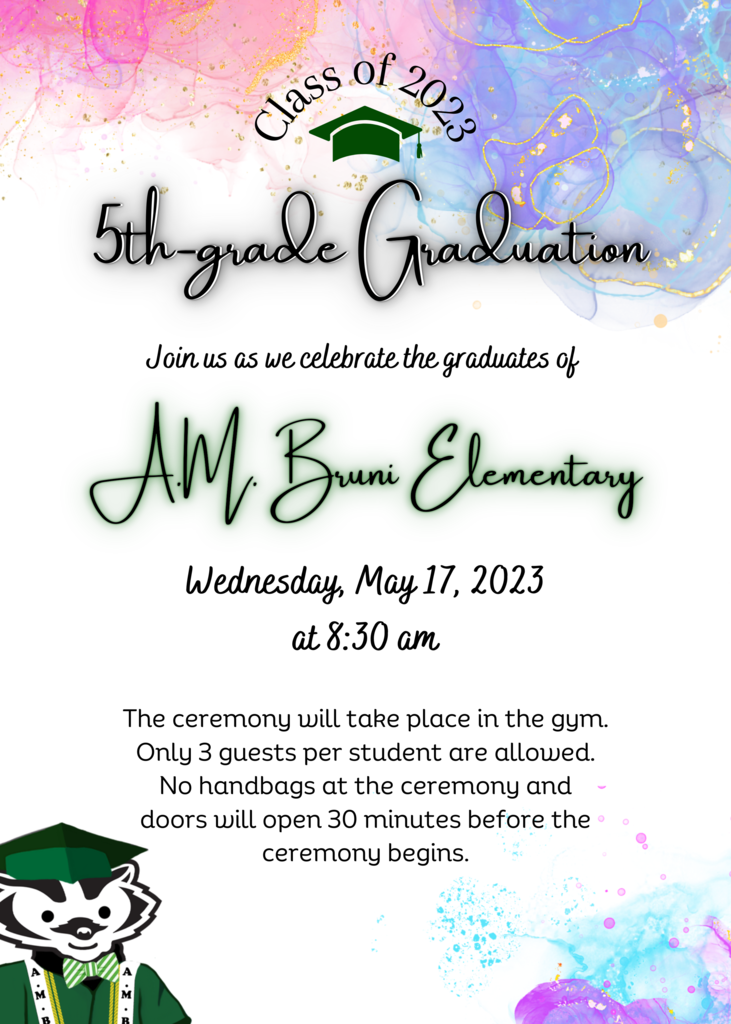 Happy National Nurses Week, Ms. Skyles and Ms. Carillo!!

Información para levantar los dispositivos de estudiantes de 5.° grado, estudiantes que no regresan a nuestro campus y estudiantes que no regresan a Laredo ISD. Consulte el folleto adjunto para obtener más información.

Device pick-up information for 5th-grade students, students not returning to our campus, and students not returning to the Laredo ISD. Please see attached flyer for more information.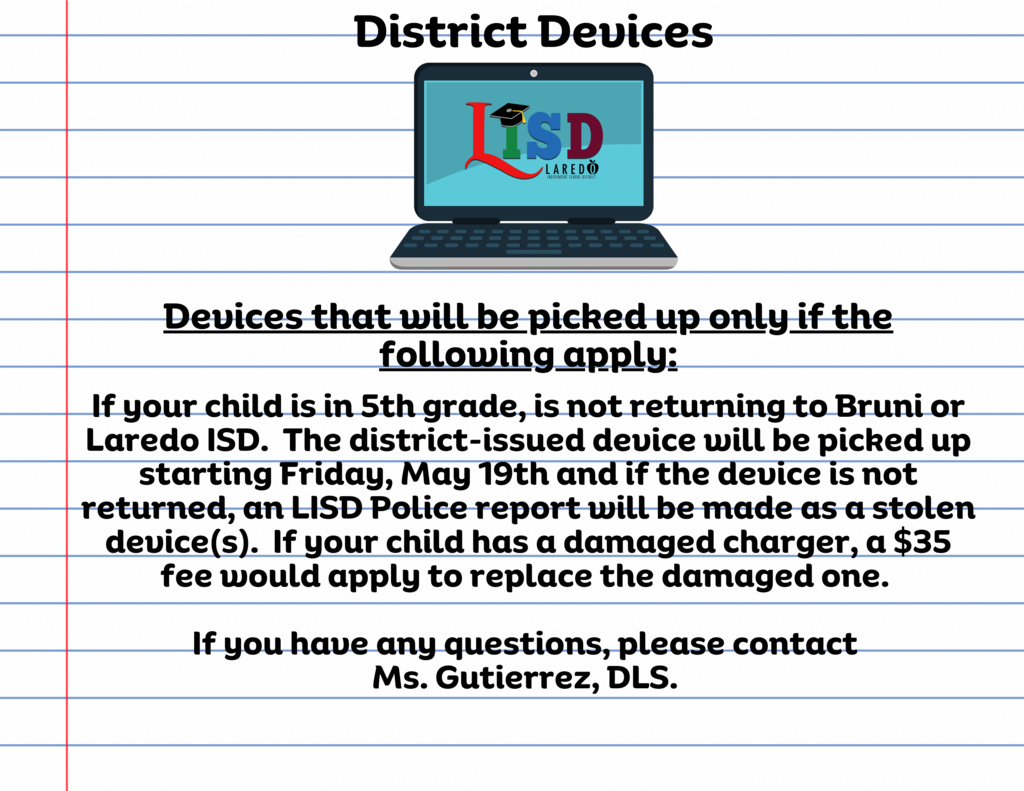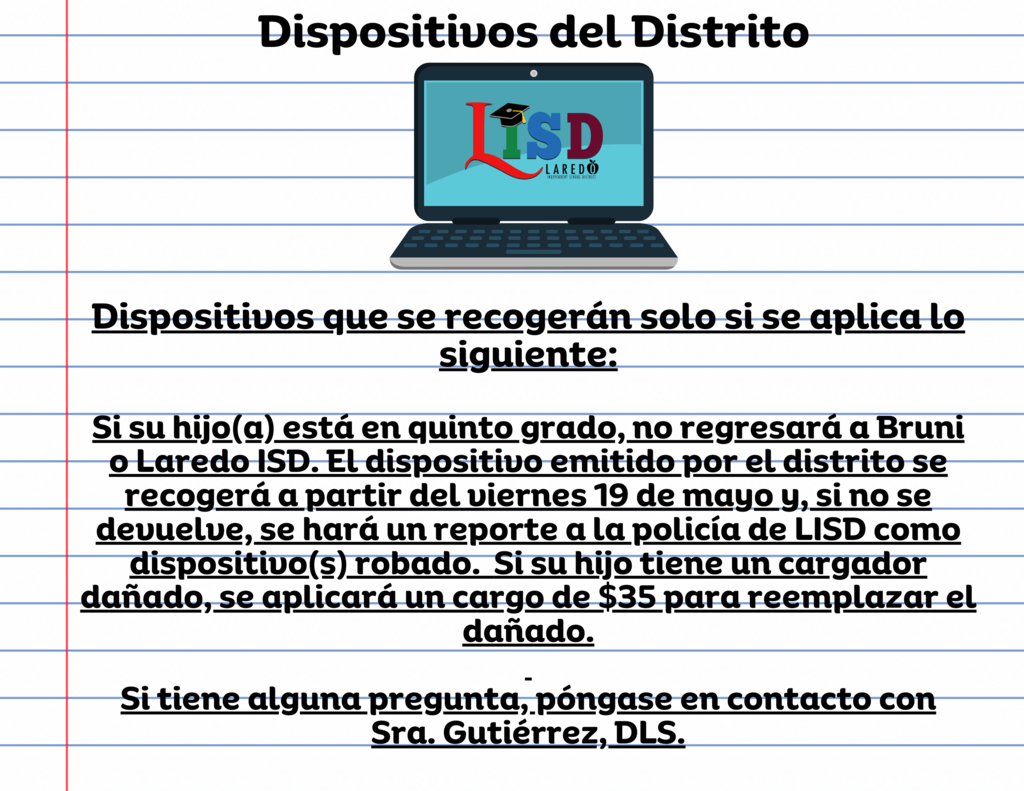 A partir del lunes 15 al 24 de mayo: no se permitirán mochilas en el escuela. Los Chromebooks de los estudiantes permanecerán en el salón de clases y se irán a casa el último día de clases.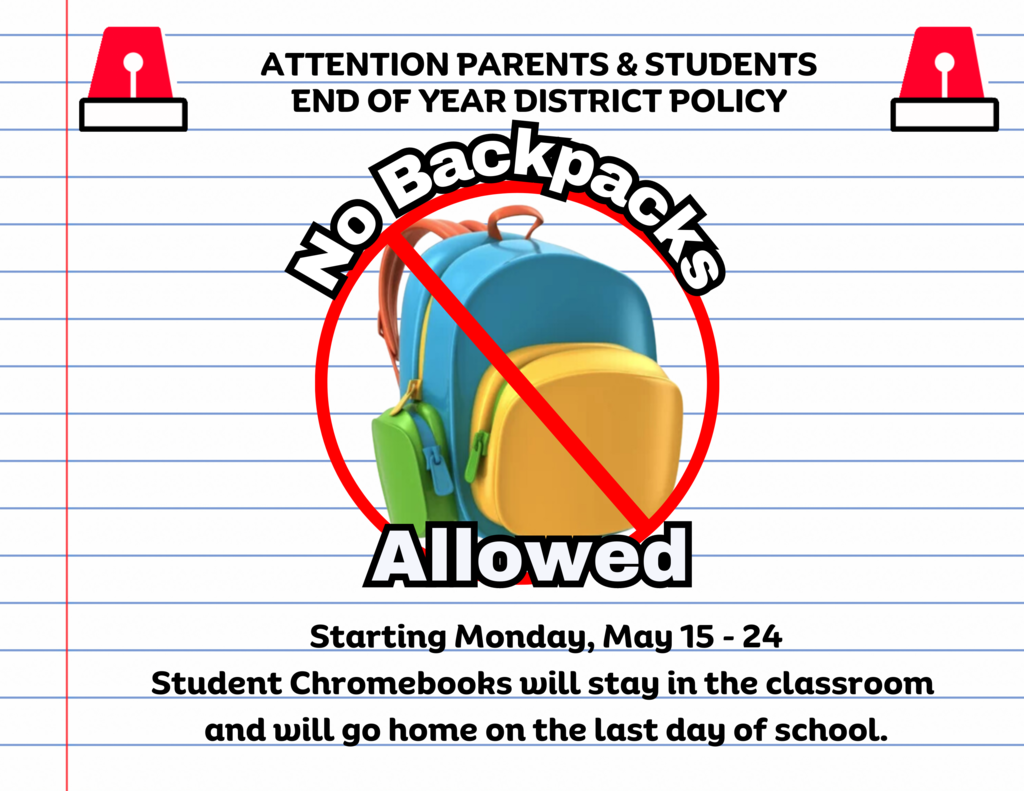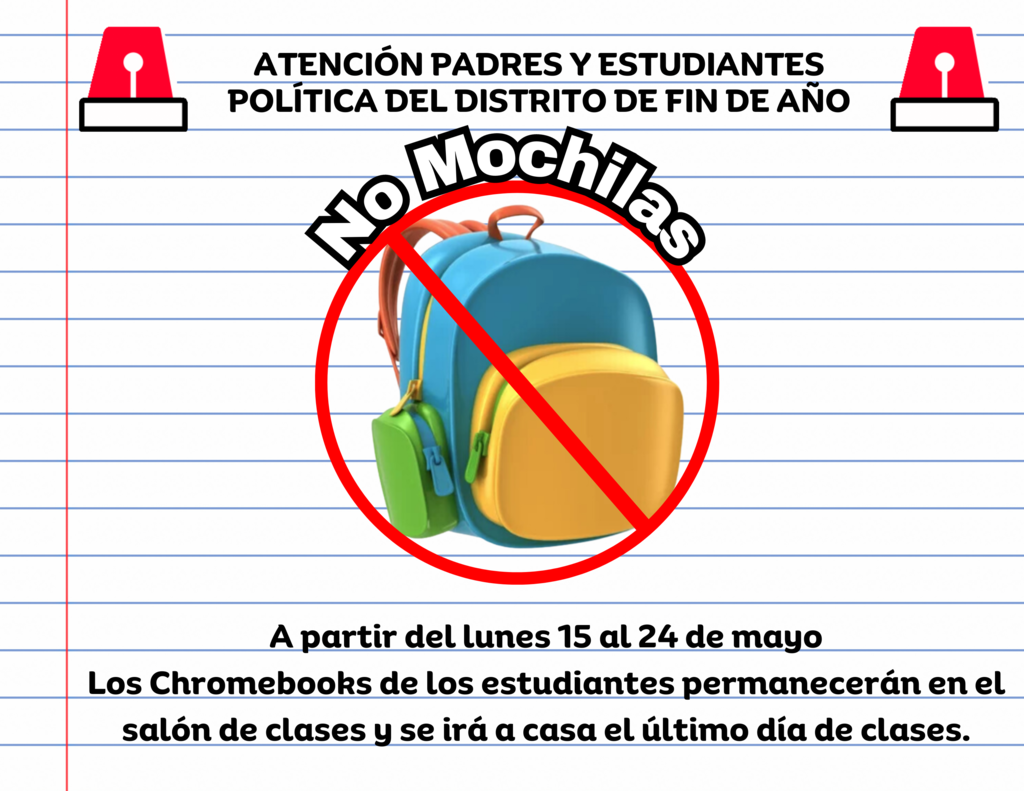 Starting Monday, May 15-24 - No backpacks will be allowed at the campus and students Chromebooks will stay in the classroom. Chromebooks will go home on the last day of school.

Thank you to our wonderful Board Member, Ms. Veronica Orduno, for the beautiful surprise. We appreciate everything you do for our teachers, staff, and students.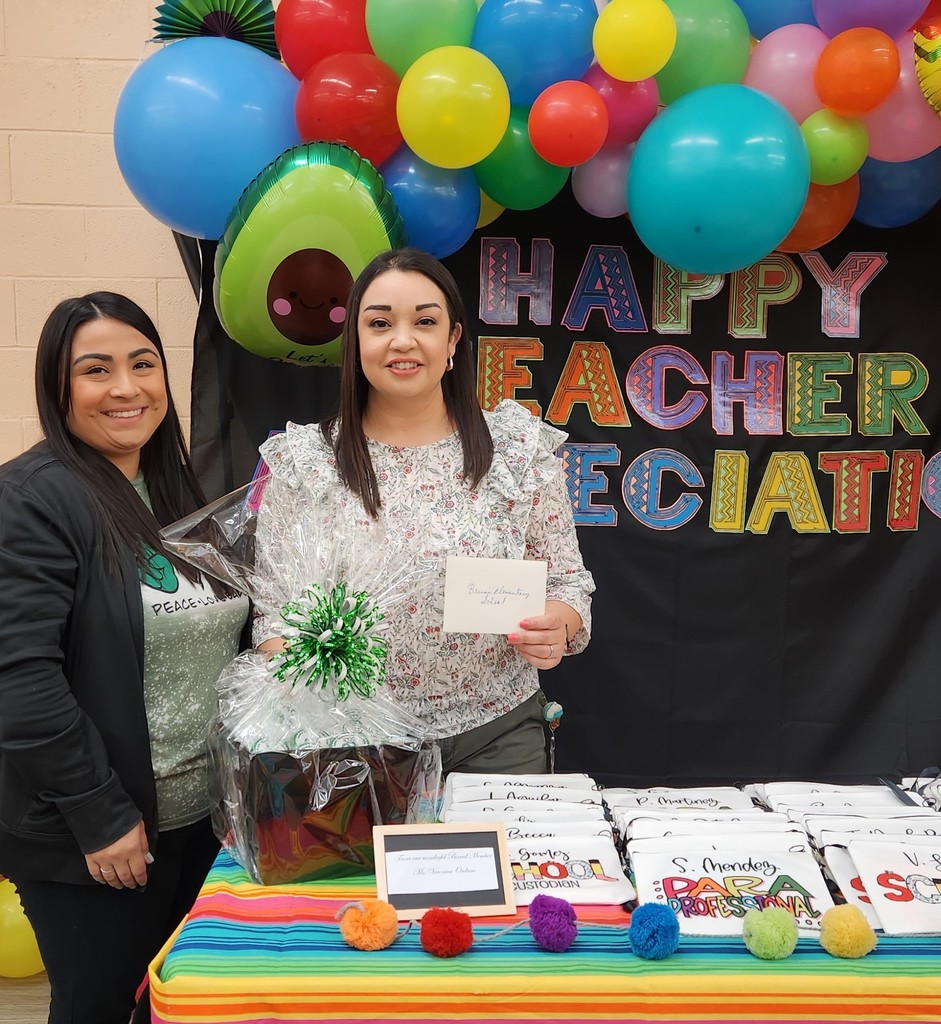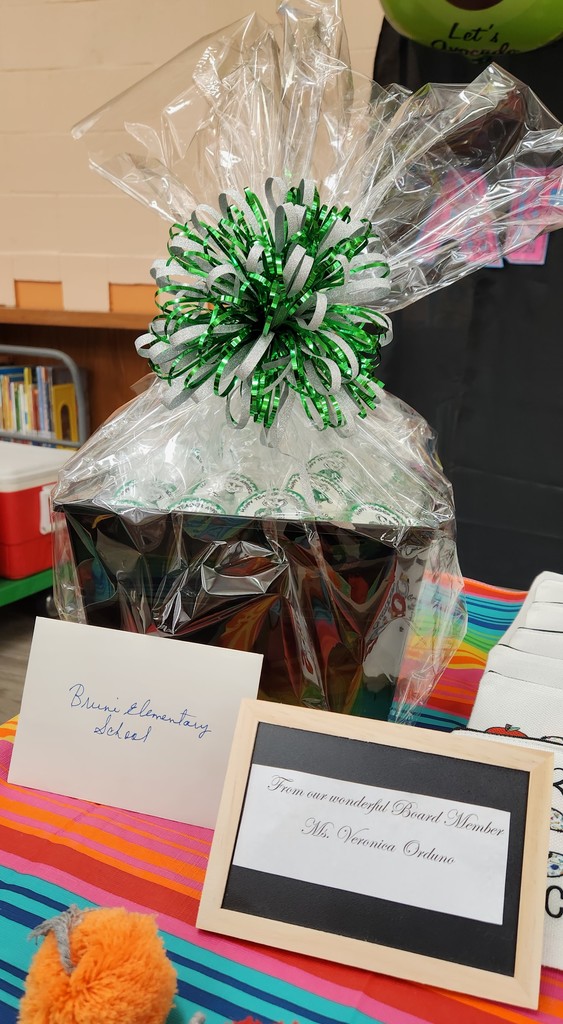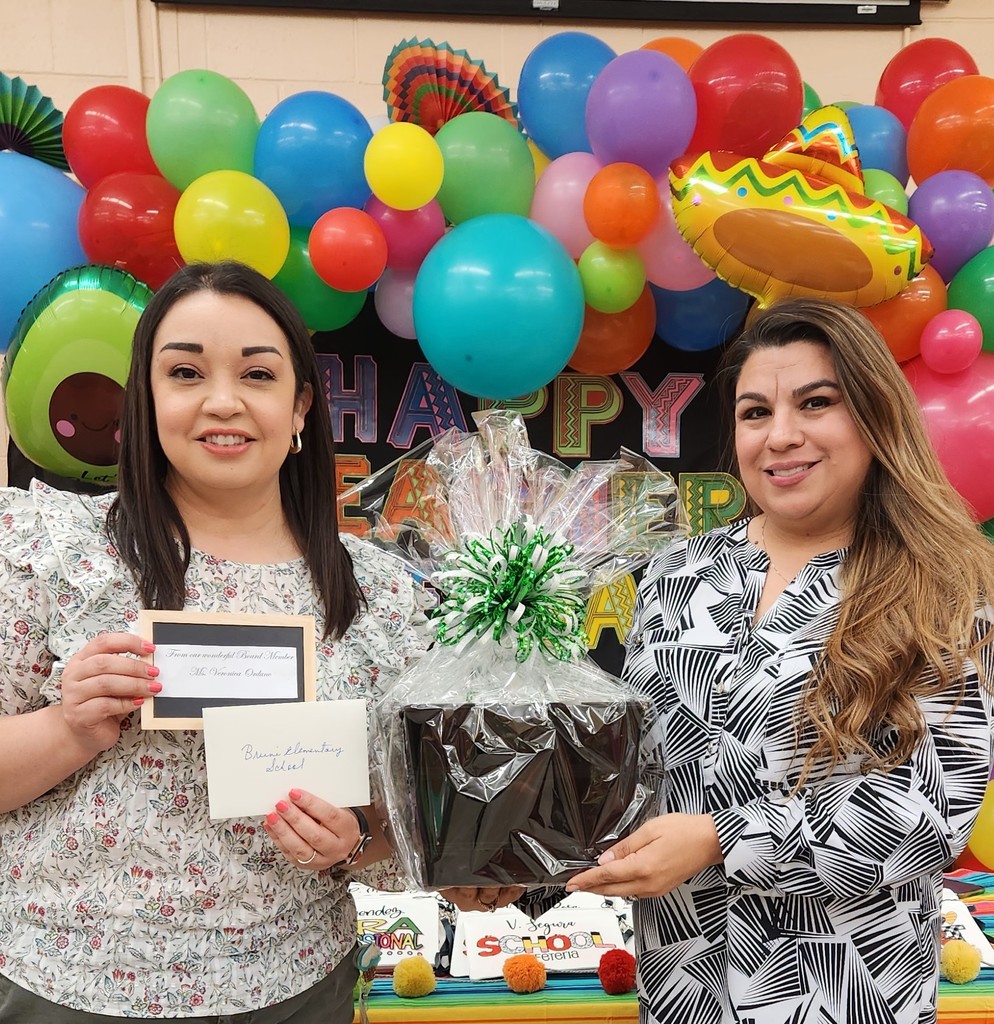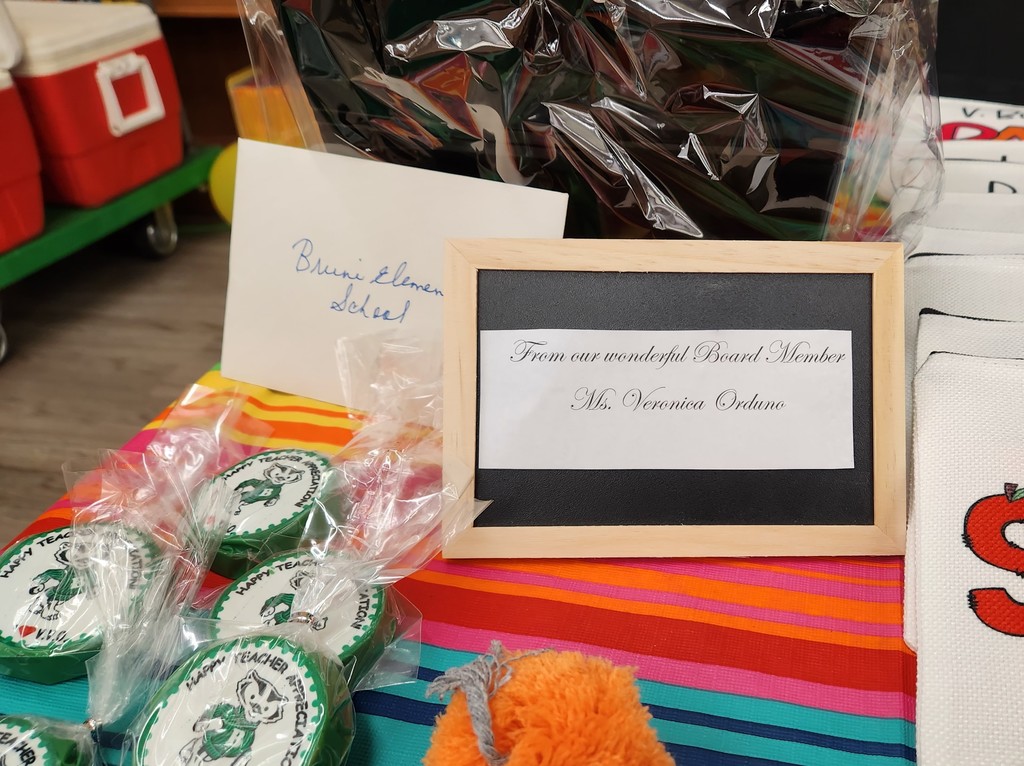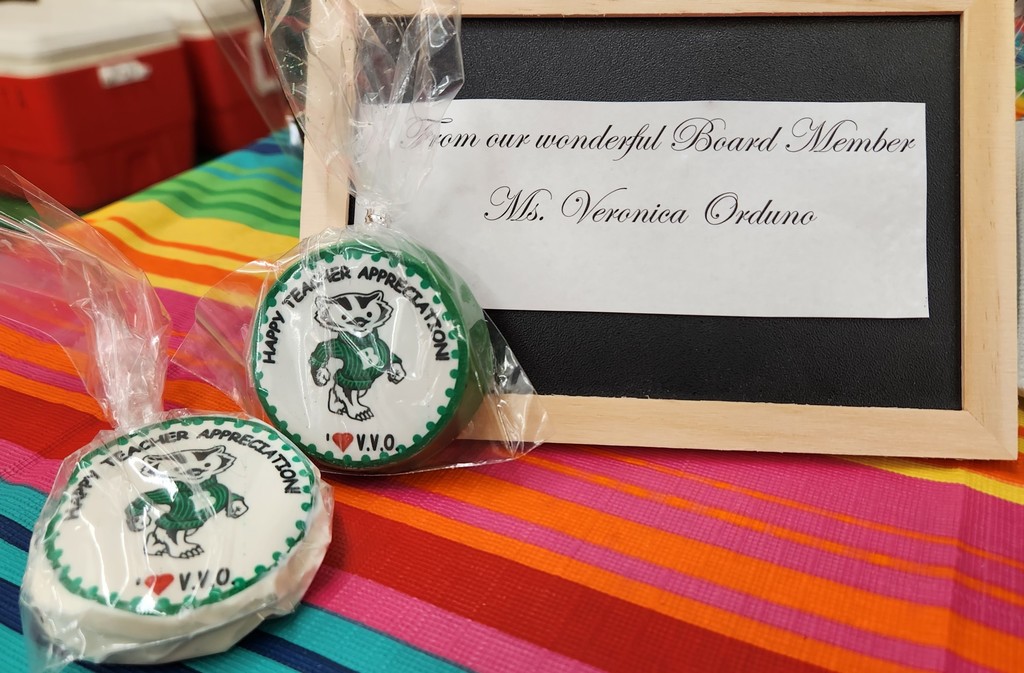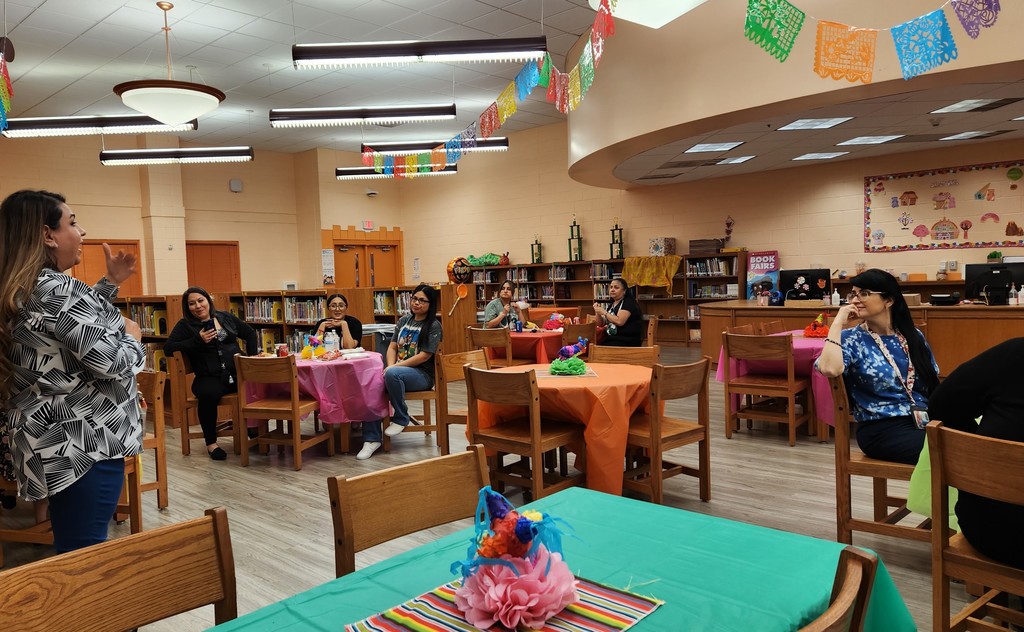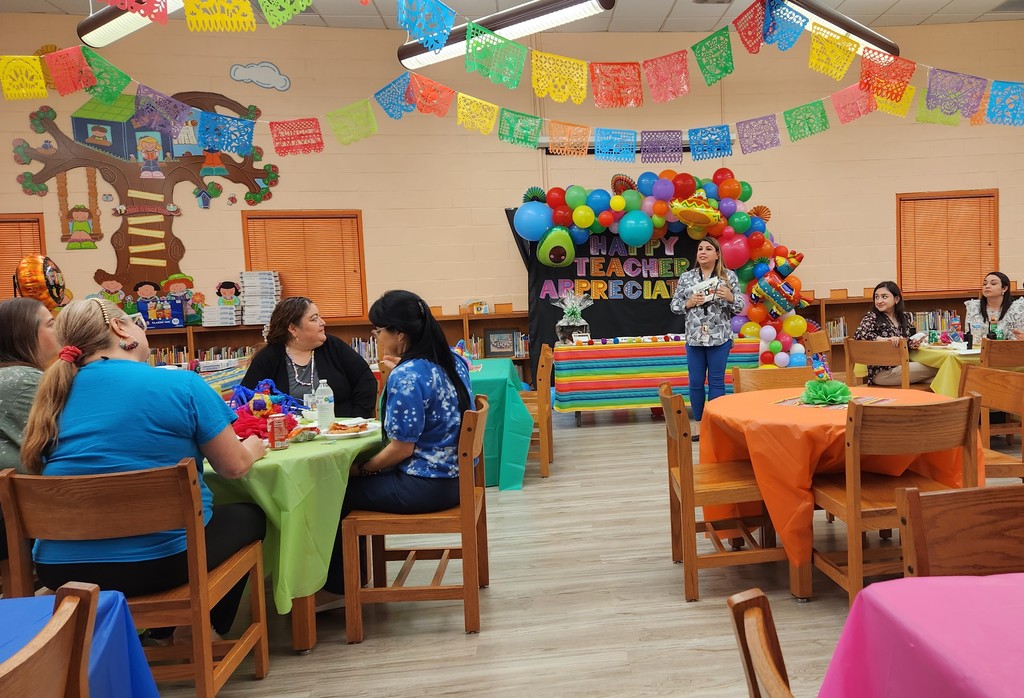 Teachers and staff received pizza for lunch and a small token of appreciation as we continued celebrating them. At Bruni Elementary, we love and support our teachers every day. #strongertogether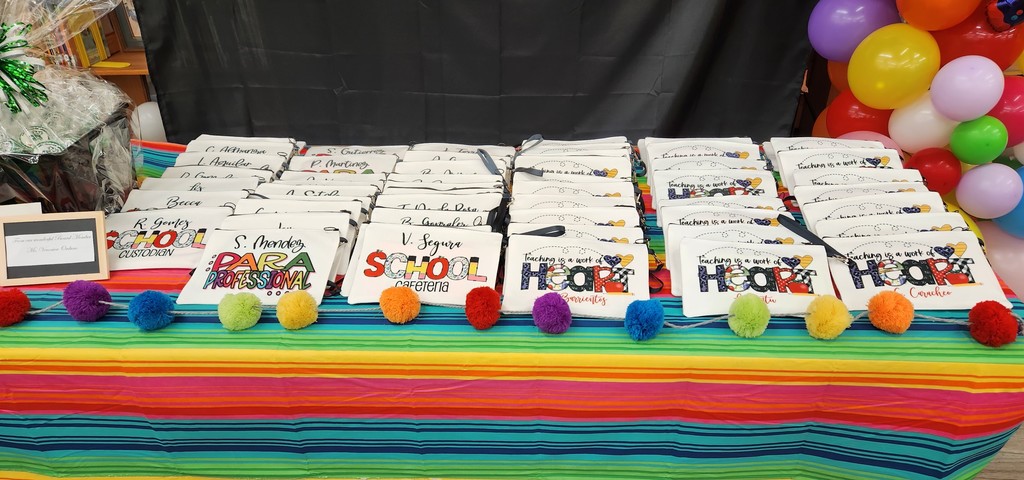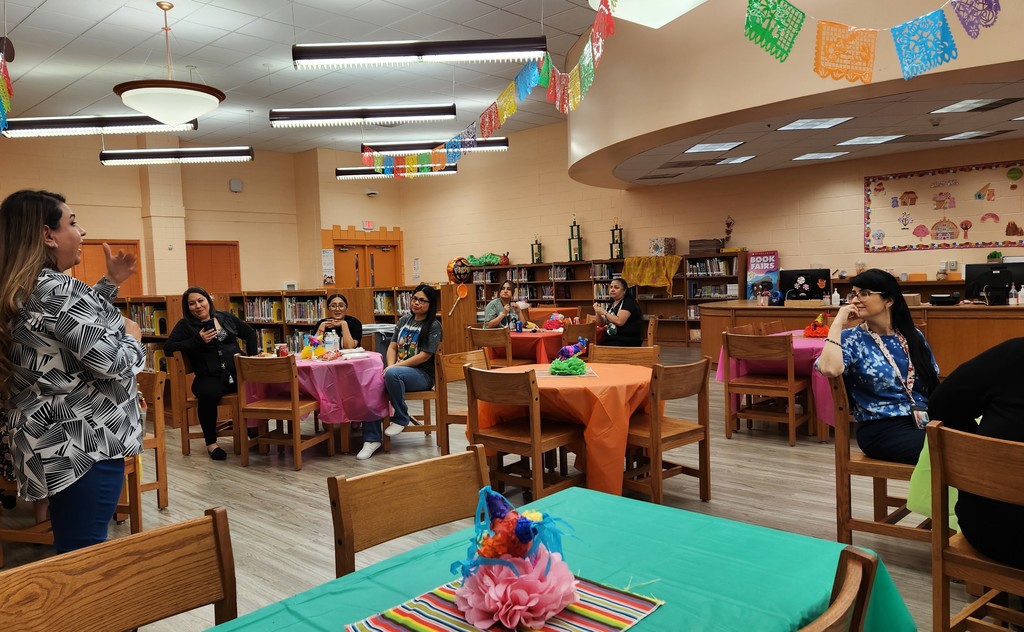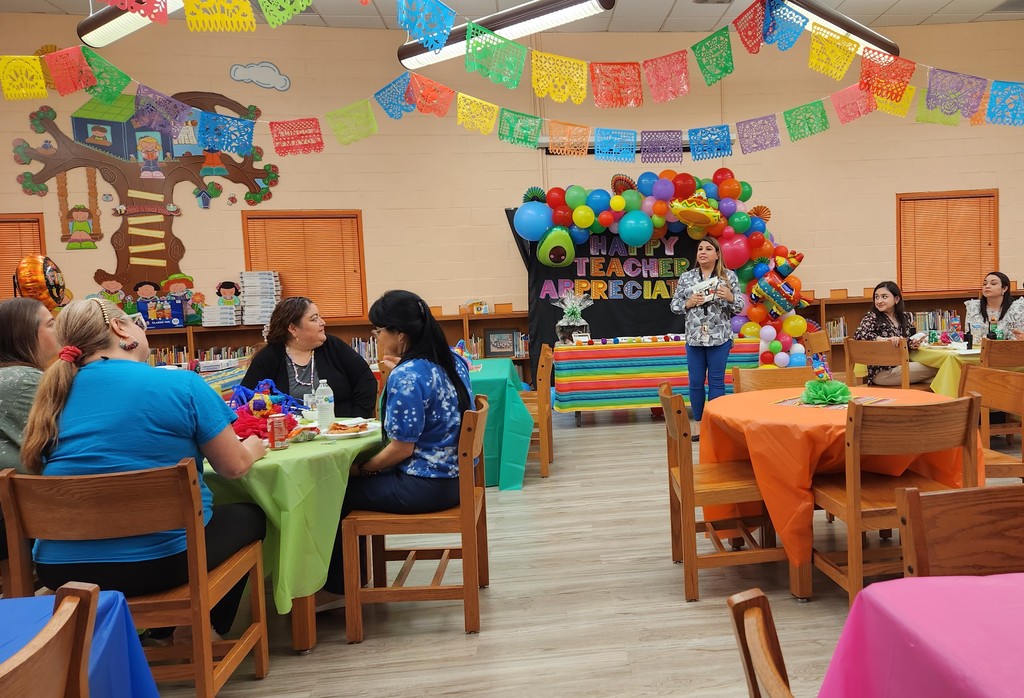 As we continue to celebrate our teachers and staff, we got some coffee and doughnuts from Krispy Kreme.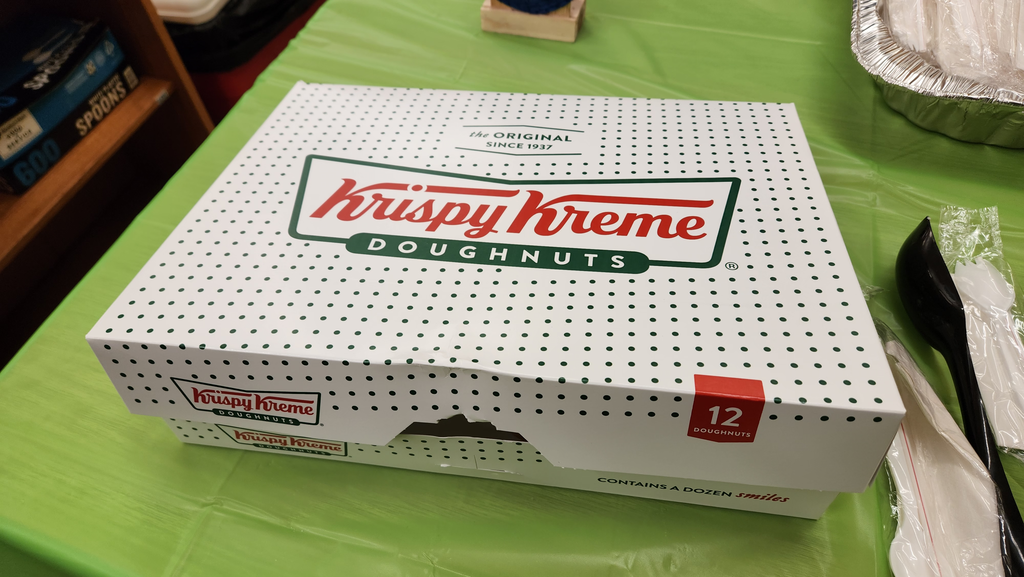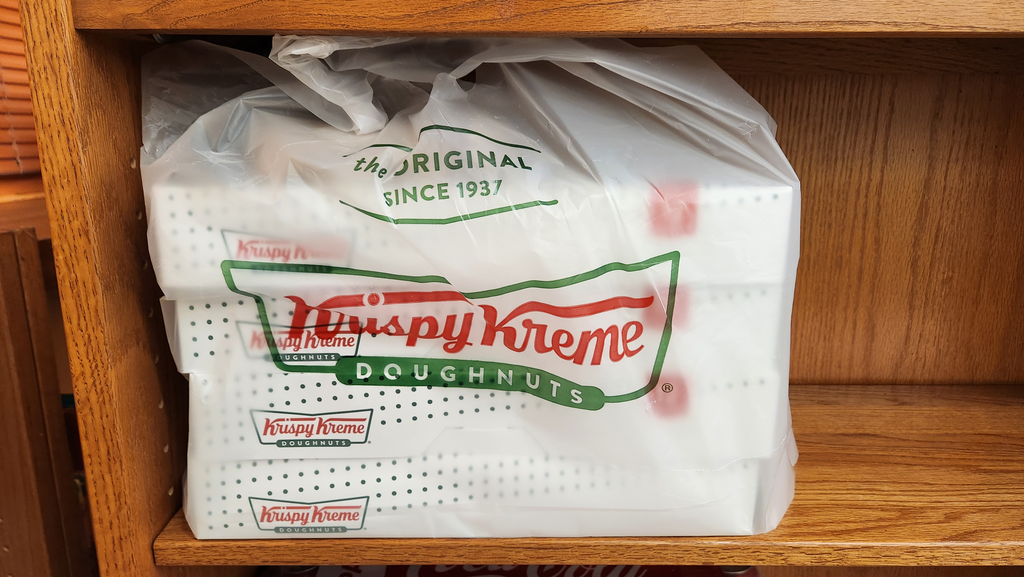 Yesterday after a wonderful lunch from Gorilla Smoke and Grill donated by Mike's Bail Bond, we had some paletas from Mucho Pop to help us cool down.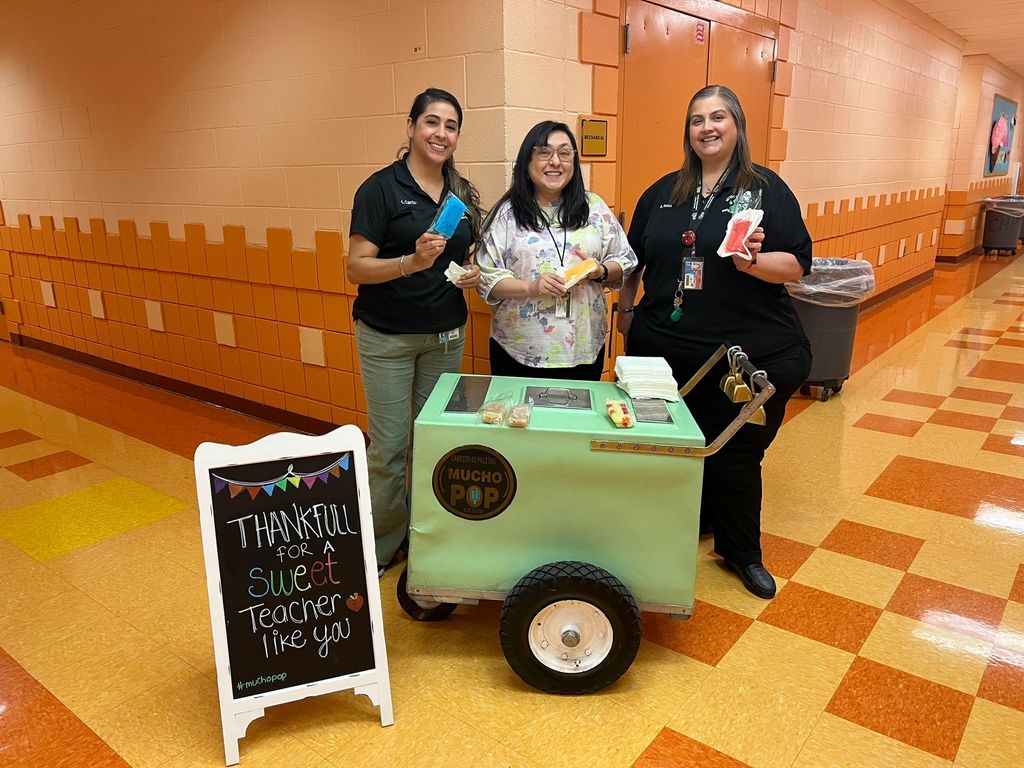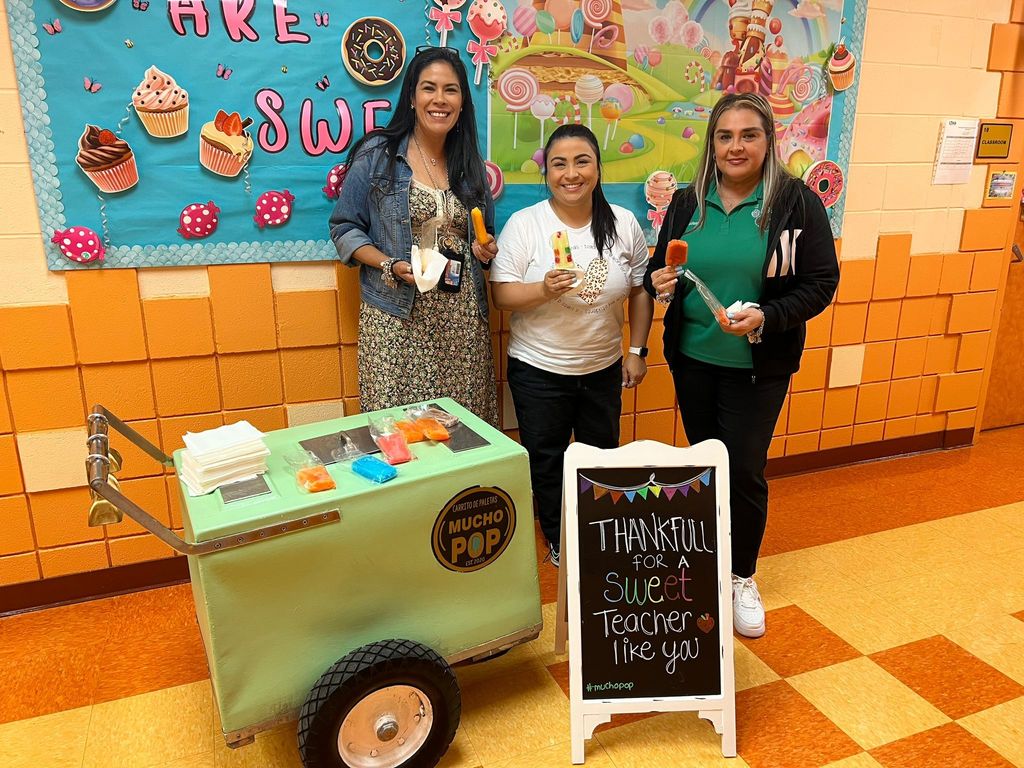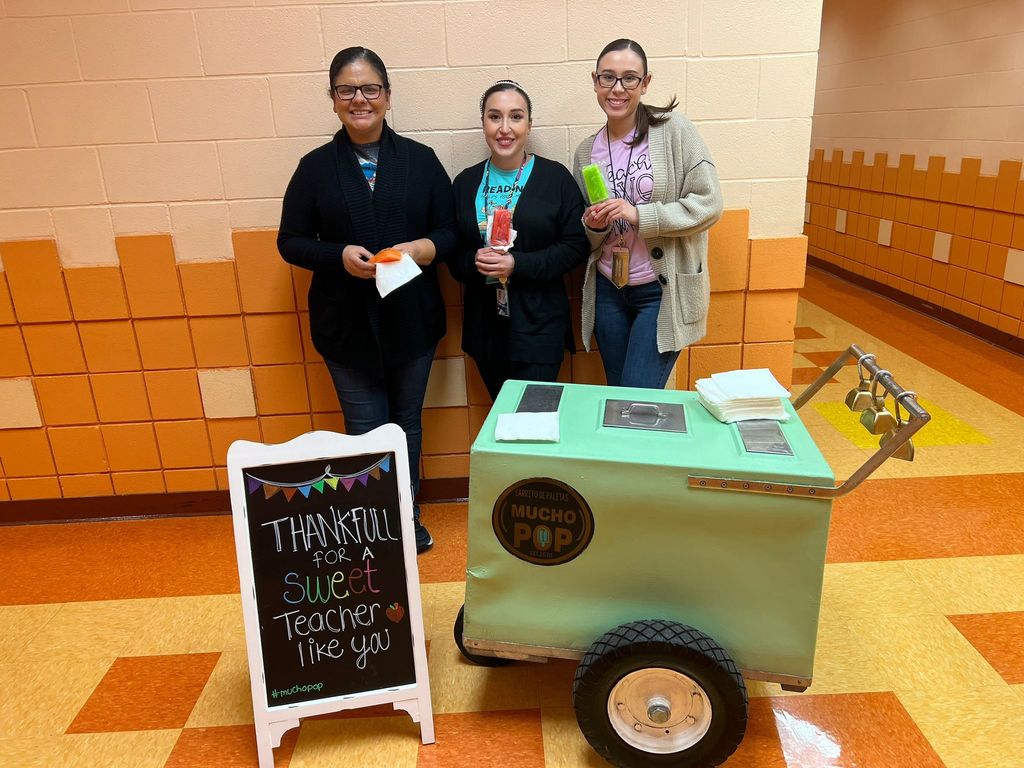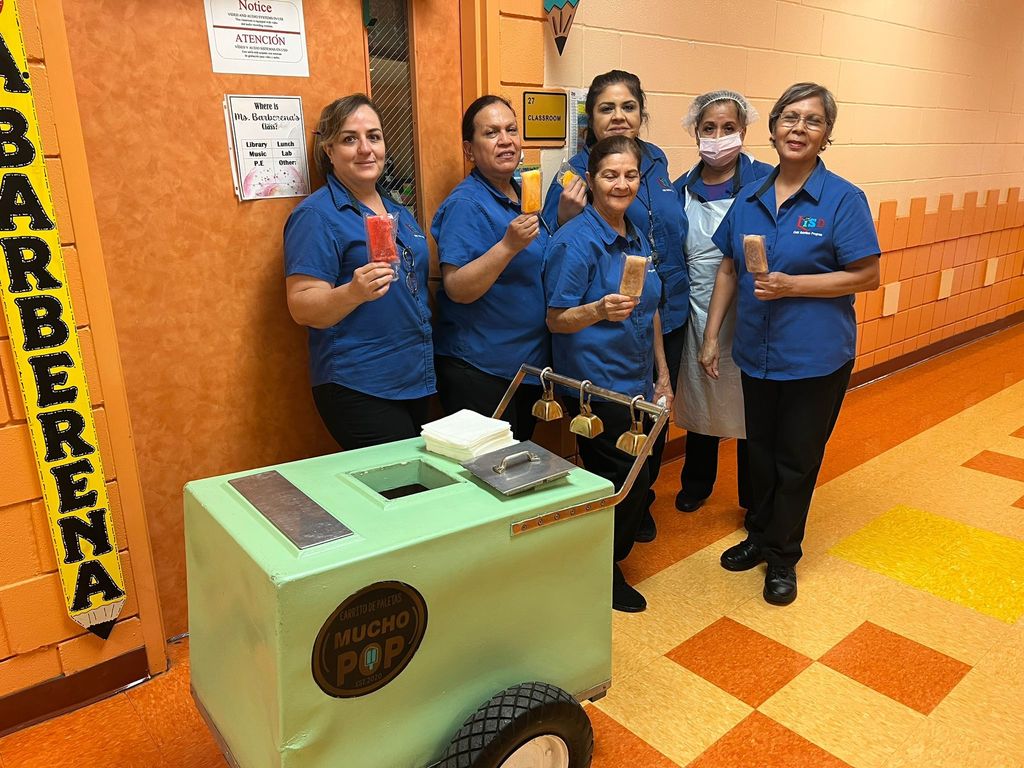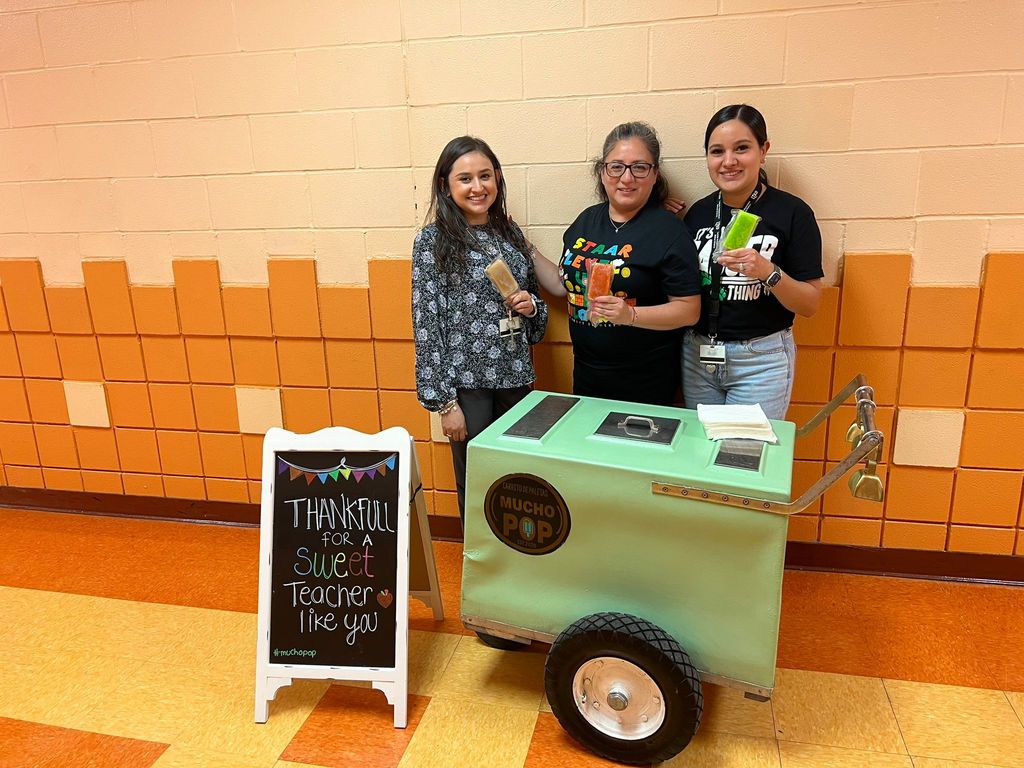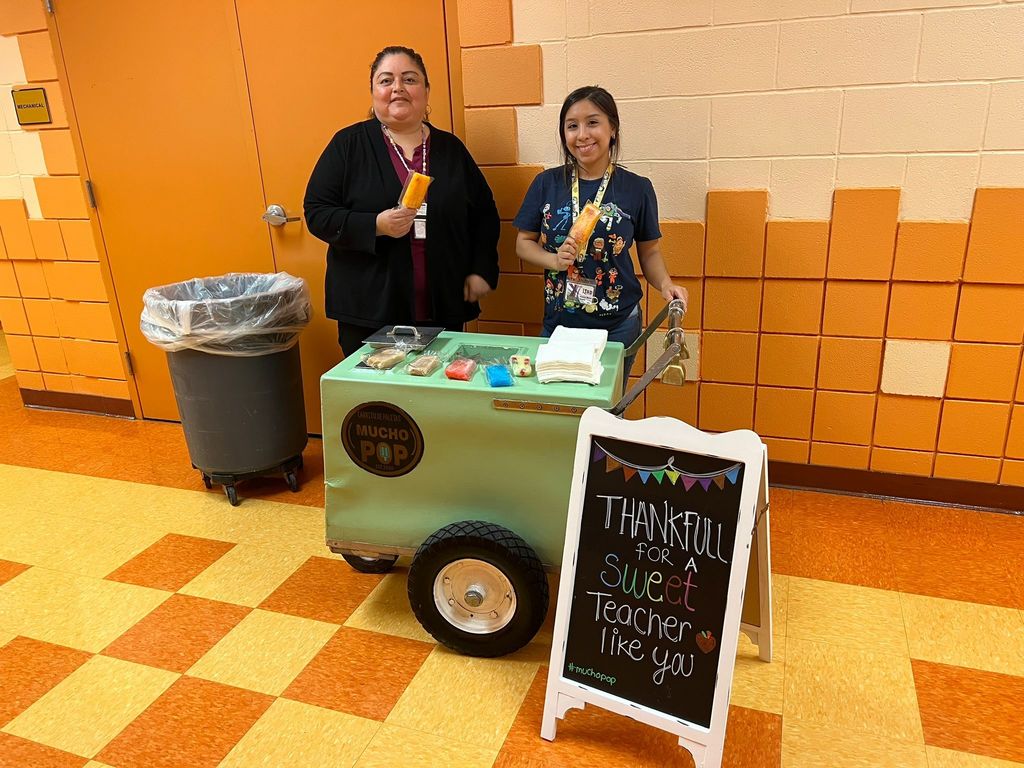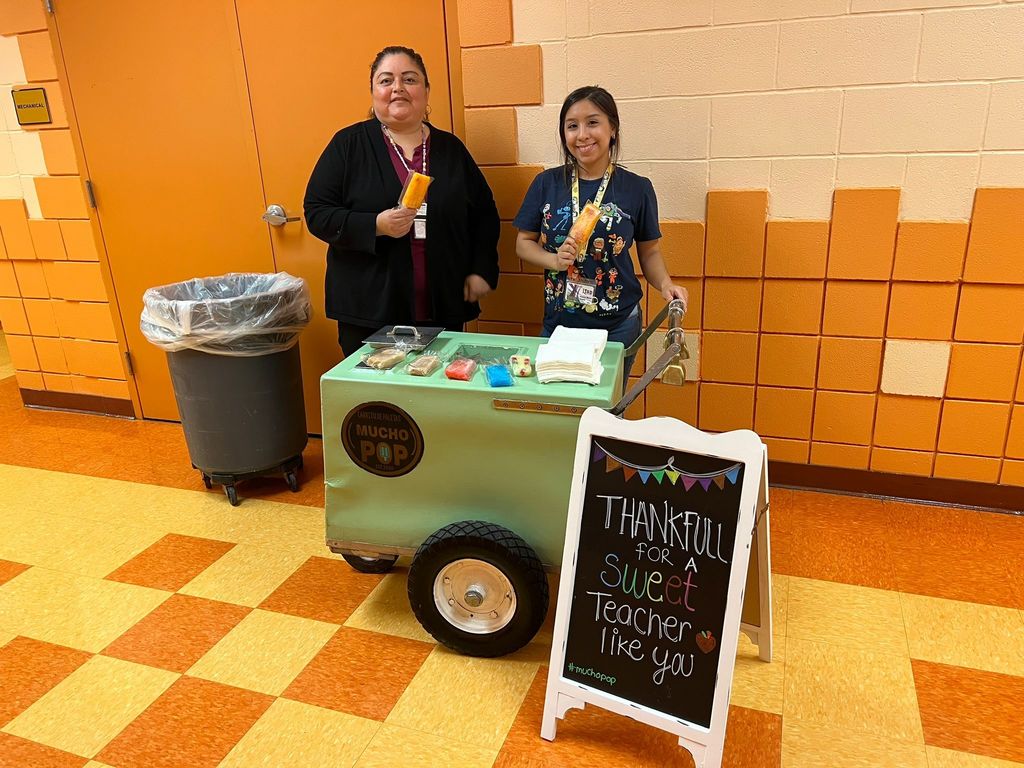 Today's lunch for our teachers and staff was brought to you by Gorilla Smoke and Grill and donated by Mike's Bail Bond. All we can say is the food was delicious!!